Palestine Oasis


Biographical information :

MY NAME IS : RAFIC ADNAN EL-SALEH- Rane
Iam business adminstration and managment and puplic relation degree holder, also software & hardware computer science,

Iam from Akka city in north of Palestine (( Tarsheeha )) . I pursued my school education in Beirut and there after further education in higher studies in Managment & Public Relation .

My country Palestine and Jerusalem city still occupied by Israeli enemy . I have never seen my country and hope one day I will be able to come back to my home country ,as it is one of the most beautiful places in the world from the beginning of civilization . It is a country of three religiousness Muslims , Christians and jews . It is a country of JESUS Christ born in BETHLEHEM city and a country of MOHAMMED (S.A.A.W) that he ascended .
Personal interests :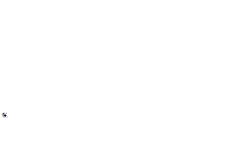 Professional level football player , represented my state team palestine as well as leading clubs in Lebanon ,Palestine . read a lot , with interests in travel , sightseeing ,swimming , reading , islamic education , adventures and mountains climbing .etc.....
My home land PALESTINE:

I wish to reminiscence the holy land of PALESTINE , the passing beauty, fragrance and flauna , its undying natural beauty the retention of tradition ...
Work information :

Believe in Yourself and remember that any thing is possible Believe in what makes you feel good. Believe in what makes you happy Believe in the dreams You have always wanted to come true and give them every chance to…..Life holds no promises as what will come your way .You must search for your own ideals and work towards reaching them. Life makes no guarantees as to what you will have .It just gives you time to make choices and to take chances . and to discover whatever secrets that might come your way.If you are willing to take the opportunities you are given and utilize the abilities you have,You will constanty fill your life which speacial moments and unforgettable times .No one knows the mystries of life or its ultimate meaning ,But for those who are willing to believe in their dreams and in themselvies .Life is a precious gift in which any thing is possible .
Rafic Adnan El-saleh
---
Last updated 1 January 2000 Written and Designed By Rafic Adnan El-saleh
Names, pictures and logos are the copyright ®1998 by Organization Name Palestine Oasis
(C)Copyright 1998 Palestine Oasis. All rights reserved.