Palestine Oasis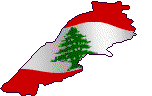 Qana Massacre
Qana is a village in South of Lebanon. It was attacked by the Israeli Terrorist Army in
April 18 , 1996.
If we hunt down their origin's .......... We find , evil , harted , racism , criminers.
Please help us remind everyone of innocent victims whom we have lost in massacre of Qana . Qana the massacre through which 100 innocent victim were slaughtered will always remains in our memory untill the end time. We will resist Israel enemy till the last beat of Arabs heart .
WARNING
This Page contains images of a disturbing nature and is not intended for views below 18 years of age.
Our condolences to our all martyrs who died
on April 18, 1996
---
| | |
| --- | --- |
| The baby Victim | Some baby Victims were Unrecognizable |
| Another Victim Another Baby | Blooded Earth |
| Carrying some Martyr | Eight persons from one family |
| All The Family killed except this father | Fahter Carrying his dead children |
| He is dead in the Hospital | He is alone now because he lost his family |
---
Our condolences to our all martyrs who died in Qana Massacre
on April 18, 1996
This is the list of victims of "Grapes of Wrath", the Israeli campaign against southern Lebanon started April 11, 1996.
April 7th, the preliminary attack
Victims of the preliminary Israeli of April 7th.
Mazen Farhat (16 years, killed), and his brother
Ibrahim Farhat (8 years, killed)
Mohammad Obeid (6 years, wounded)
Ali Shehab (25 years, wounded)
---
The following names are those of victims of the rocketed ambulance near Tyre:
Mona Shweikh - a 35 year old mother who died along with her three daughters:
Zeinab Abbas Jiha (5 years old)
Haneen Abbas Jiha (3 years old)
Maryam Abbas Jiha (1 month old)
Three other people died in the same ambulance:
Nokha Al@akli
Hodoo' Al@akli
Nadwa Fayez Al-Khaled
---
The following people died at the UNIFIL compound where they were seeking shelter in Qana:
Leila Ismail
Abu Abbas Ismail
Mostapha Ismail
Ali Mostapha Ismail
Mohamad Ismail
Khadija Ismail

---

Abu Ali Balhas (I'm not sure about this last name)
Riad Balhas
Ali Balhas (2 years old)
Mahmood Balhas
Hala Balhas
Hussein Shawqi Balhas

---

Hussein Fatwi (I'm not sure about this last name)
Hasan Fatwi

---

Im Ali Bitar
Abboudi Bitar
Ali Haidar Bitar (a child)
Fadi Haidar Bitar (a child)
Mohamad Haidar Bitar (a child)
Wurood Haidar Bitar

---

Kamel Nayef Saad
Shahiyya Saad

---

Mohammad Hussein Deeb
Sadiq Deeb
Qassem Deeb
Hamza Deeb (7 years old)
Ali Deeb
S@adiyya Deeb
Mohammad Ali Deeb (8 years old)
Fatima Deeb (1 1/2 years old)
Sakeena Shareef Deeb
Mohammad Shareef Deeb

---

Ismail Barji - a father of 3 boys. He dies along with his wife and all three of him kids
his wife- Maryam Hashem
the boys-

Abbas Ismail Barji
Ahmad Ismail Barji
Mohammad Ismail Barji

---

Abbas Mohammad Barji
Mohammad Barji (Abu Riad)
Safiyya Barji and her daughters
Lina Baji
Darweesh Mostapha Barji
Mortada Barji

---

Ibrahim Taqi and his son,
son: Ahmad Ibrahim Taqi

---

Hussein Al-Sharif - he died along with his wife and three sons
wife- Fatima Al-Sharif
sons:

Mohammad Al-Sharif
Qassim Al-Sharif
Ali Al-Sharif

---

Ali Khalil
Khalil Khalil
Mohammad Khalil Khalil
Mahmoud Khalil Khalil
Mostapha Khalil
Dyala Khalil
Ahlam Khalil

---

Youssef Mohammad Abu-Khalil

---

Ali Mohanna
Zeinab Mohanna
Hussein Mohanna

---

Fatima Abdallah
Hasan Abdallah

---

Wisam Hijazi

---

Hasan Sleimani

---

Mohammad Ghrabi

---

Hasan Nasrallah

---

Ali Qassim

---

Sameer Zaki

---

Sobhiyya Sleiman

---

(a name I can't decipher)

---

Mohammad Kamel Sakhouni (not sure of last name)

---

Mostapha Salman

---

Latifa Al-Sayegh

---

S@adallah Ali S@adallah
Mahmoud S@adallah
---
The victims in Nabatiyeh
These were victims of the rocketing of a house in Nabatiyeh that was overshadowed the same afternoon by the shelling at Qana.
the mother: Fawziyya Khawaja her children

Nujood Hasan Al-@abid
Lulu Hasan Al-@abid (15 years old)
Mohammad Hasan Al-@abid (14 years old)
Ali Hasan Al-@abid (12 years old)
Huda Hasan Al-@abid (10 years old)
Nada Hasan Al-@abid (6 years old)
Mourtada Hasan Al-@abid (4 years old)
Noor Hasan Al-@abid (3 DAYS old)
Also killed in the same house were:
Ahmad Dakhil (not sure of last name)
Ali Khalil Dakhil
Fatima Ramadan
---
Other victims
Other people who were killed by similar Israeli bombings:
Ali Min@im (105 years old)
Wasif Min@im
Husein Min@im
Wajib Min@im
Hiba Sh@ashou@
Ibtisam Yousef
Rana Yousef
Dima Yousef
Saleh Kareem
Ghoufran Saleh Kareem
Mounir Saad
Ali Diab
Hussein Rammou (not sure of last name)
Ibrahim Farid Al-Nashef
Jean Tanios Abu-Assaf
Mounir Matta
Mohammad Sajir
Ayman Mounir Al-Mouqadah (1 1/12 years old)
Thana' Hussein Nasser
Fadl Atwi
Fatima Ali Hamza
Aida Hasan @Iyad
Subhiyya Al-Souqi
Mahmoud Daher (90 years old)
Badriyya Mourtada
Wafa'
---
Last updated 1 January 2000 Written and Designed By Rafic Adnan El-saleh
Names, pictures and logos are the copyright ®1998 by Organization Name Palestine Oasis
(C)Copyright 1998 Palestine Oasis. All rights reserved.