Palestine Oasis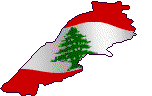 Qana Massacre
Qana is a village in South of Lebanon. It was attacked by the Israeli Terrorist Army in
April 18th 1996
Qana 96 , So We don't Forget ...


Please help every person around you in the wolrd to know the real facts of this aggression that killed over 100 men, women and children.s page has been created in order to remember all the people who died.

On Tuesday April 18, 1996 Israeli 155mm howitzers shelled UIFIL's Fiji BATT compound in the village of Qana a few kilometers south east of Tyre. Around 800 civilians had taken refuge at the base. Israelis targeted the base in retaliation for the Hizballah attack on one of their special forces groups who were in action north and outside of the Iraeli occupied "security zone" laying landmines. Over 100 civilians were killed.
Our condolences to all who died
on April 18, 1996
WARNING
These Pictures contains images of a disturbing nature and is not intended for views below 18 years of age.

Enter at your own risk.
They are killing and burning the children of lebanon
---
Last updated 1 January 2000 Written and Designed By Rafic Adnan El-saleh
Names, pictures and logos are the copyright ®1998 by Organization Name Palestine Oasis
(C)Copyright 1998 Palestine Oasis. All rights reserved.